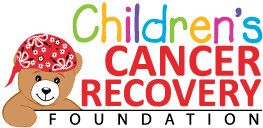 Jose's Story

Child Name: Jose
Age: 15
Diagnosis: Embryonal Rhabdomyosarcoma
State: MN
Program: Camp Scholarship
Date Helped: January 2016
1. Cancer. When did this word enter your life? When did your child go into remission?
The cancer word entered our life in November 2010 when we went to the doctor for a "regular" check up. There was nothing regular from that day on. He went through 24 weeks of various chemo and was considered in remission in February 2015.
2. How has cancer affected your family in a positive and/or negative way?
Cancer was something that kids didn't get, we now know that is quite untrue. It has been both a positive and negative journey for our family. We adopted both our children, a sibling group consisting of a brother and sister. Our son was the younger of the two. We never imagined that we might lose him 4 short years after the finalization of the adoption but his cancer diagnosis was that reality. The positives we took from this journey is never to take anything for granted, enjoy each moment you are given. The negatives are probably all the icky stuff you have to deal with and the financial impact of cancer on the family… the chemo, bills, the side effects and all that sort of thing.
3. How have you and your family stayed mentally and emotionally healthy?
We have gotten involved in groups that have similar issues we are going through, they provide events for families to partake in so the cost is minimal to nothing and we are able to connect with others going through what we are or have experienced. Our family has also done a fair amount of therapy to deal with the issues of going through a major life threatening illness, the effects both during and after and some of the feelings and emotion that need to be sorted out.
4. What has brought the most joy or fun to your family's life during your child's treatment?
The organizations that have been there for us as a family and have given us a chance to be a normal, functioning family in the midst and aftermath of this challenging journey. We have had the chance to be recipients of much giving of many organizations, Children's Cancer Recovery Foundation, Make A Wish, HopeKids, Joshua's Camp, Big Sky Kids/Eagle Mount, Pinky Swear/Miracles of Mitch and our own children's hospital Child Life Specialist group. These are opportunities that many families in our situation couldn't afford to do because of the limitations of our child's illness due to many factors. It was the joy as a parent to be able to provide my son with all these fun activities and memories despite his illness and what he had gone through, it was a chance at normal.
5. How was your family impacted when you were chosen to receive help from our programs?
Our son has been lucky enough to be given this scholarship for the last two years. Jose was diagnosed in 4th Grade on the very first day he was starting to play basketball, his all time favorite sport. He played through all the chemo even when he was so sick he was miserable, he played and practiced. After chemo was done and he was a couple years out I found Children's Cancer Recovery Foundation and applied for funds for a basketball game that Jose really wanted to attend. He got it that year and then he wanted to go to the next step of that camp, overnight basketball camp the following year (which was last year). I applied and we were lucky enough to receive a scholarship for that as well. Without these scholarships, Jose would simply not be able to attend these basketball camps, they are out of reach.
6. How did you hear about Children's Cancer Recovery Foundation?
I found it by searching on the internet after Jose had been out of treatment for a couple of years. He really wanted to attend these series of basketball camps and I knew that we did not have the funds to send him. The basketball camp has helped his ankle and hip weakness and has strengthened his body after the ravages of chemo did their number on it. I was pleased to see that CCRF had a scholarship to send kids that are post cancer treatment to camps, classes or schools. They are often the forgotten ones as they "look healthy" so they must be doing good. There are so many after effects that still to this day are present and while he looks good, it's sometimes a struggle for him. We were happy to be recipients of these scholarships. He is hoping that he can attend camp again this summer and improve on the skills he learned last year!