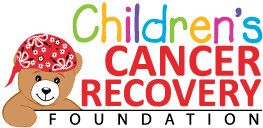 Jordan's Story
Child Name: Jordan

Age: 14
Diagnosis: Ewing Sarcoma
State: LA
Program: Helping Hands Fund
Date Helped: March 2015
1. Cancer. When did this word enter your life?
March 4, 2015
2. How has cancer affected your family in a positive and/or negative way?
Positively, it has brought our family closer. Before Jordan was diagnosed with cancer, our priorities were not focused on the right things. Work oftentimes came before family time, and now, time with each other is at the top of our agenda. Negatively, cancer has been a financial struggle. As Jordan's mom, I am unable to work as long as he is doing treatments. The travel to and from New Orleans is not only frequent, but very costly. The price of gas plus the wear and tear on my car have added to the strain. I have probably put over 10,000 miles on my car since March.
3. What has been the biggest challenge or struggle during your child's treatment?
In the beginning, the hardest part was watching Jordan in so much pain and there was little we could do to relieve his pain. He was so scared of everything... the I.V. in his hand really freaked him out, and the fear of the unknown was terrible. Not knowing if the treatments were working, if Jordan was going to have a future, and if so, what that future was going to be like, were hard for everyone. Summer was the worst because he didn't really have a summer. I hated seeing how upset he would get learning of a friend's awesome summer vacation.
4. How have you and your family stayed mentally and emotionally healthy?
We try as best as we can to stay positive, but sometimes remaining positive is really difficult. During trying times, we look for the good rather than focusing on the negative. We try not to look too far ahead; instead, we set smaller, more achievable goals, and try to get through one day at a time. We learned that looking at the whole treatment plan (how many treatments he has left) doesn't make us feel any better, so when we look at his road map, we only glance at it to see what is next.
5. What has brought the most joy or fun to your family's life during your child's treatment?
We have found joy in meeting other patients and their families. Connecting with others at the hospital helps us to understand that we are not alone with our struggles. We have become friends with many of the nurses at Children's Hospital, and we use social media to keep in touch with people so that they can follow Jordan's journey and we can follow theirs. Jordan has also become an advocate for other patients. He regularly expresses his ideas and offers suggestions on ways for the hospital to improve for chemo patients. He has found a sense of purpose through all the turmoil.
6. How was your family impacted when you were chosen to receive help from our programs?
I haven't worked since February 2015, and because he works in the oilfield, my husband hasn't done so well financially with his job. Money has been really tight, and we struggle to pay bills. I have had to use my credit card to afford gas and groceries. The assistance we have received has helped us with paying bills and putting food on the table without having to max out my credit card and pay high interest rates.
7. How did you hear about Children's Cancer Recovery Foundation?
I was given information about the Children's Cancer Recovery Foundation from a services coordinator at Miles Perret Cancer Services in Lafayette, Louisiana.
8. Is there something about your circumstance that is unique? If so, please explain.
Jordan is 14 years old, and there aren't many teenagers with cancer at Children's Hospital in New Orleans that he can socialize with. He wishes that there were more programs and services that were tailored to teenagers. Most of the events and opportunities at Children's are for smaller children to enjoy. Also, a support group for teenagers living with Cancer or have survived cancer would be an excellent way for teens to understand, relate, and cope with the disease.