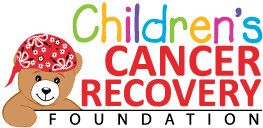 Chambers' Story
Child Name: Chambers 

Age: 10
Diagnosis: Lymphoblastic Leukemia Lymphoma
State: TX
Program: Helping Hands Fund
Date Helped November 2014
 1. Cancer. When did this word enter your life?
Chambers was diagnosed on August 28, 2014.
2. How has cancer affected your family in a positive and/or negative way?
It has affected our family in a positive way because we understand more about what families really go through with loved ones that have been diagnosed with cancer. The negative side is it upsets you when your child is hospitalized and seeing your child down and sick.
3. What has been the biggest challenge or struggle during your child's treatment?
Our struggle has been trying to keep her blood levels up so she won't have to go back to the hospital, but that is truly hard to do. Our challenge has been trying to maintain my job at a horrible time like this, because it's a lot of strain on me to work and take care of my daughter.
4. How have you and your family stayed mentally and emotionally healthy?
Through prayer to God and support from family and friends.
5. What has brought the most joy or fun to your family's life during your child's treatment?
Being able to see our daughter still smile and being able to keep our family drawing closer—closer each and every day.
6. How was your family impacted when you were chosen to receive help from our programs?
It was a feeling of relief for me and I realized there are organizations of people what really and truly care!
7. How did you hear about Children's Cancer Recovery Foundation?
We heard about CCRF through our social worker, Heather.