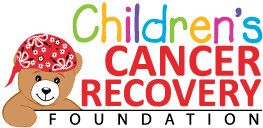 How To Naturally Clean Kitchen With Lemon
Learn how to clean the kitchen naturally with lemon! Here are 4 toxic-free ways to use lemons instead of chemical-filled cleaners:
Instructions:
1) Cutting Board

Sprinkle salt on a cutting board and scrub with a lemon half (cut side down) while squeezing slightly. Let the lemon salt mixture sit for 5 minutes (or overnight for tough stains), then scrape off and rinse.
2) Refrigerator Air Freshener

Place lemon halves in refrigerator for a few hours to eliminate odors.
3) Sink Garbage Disposal

Pour lemon and ice cubes down into the sink. Run garbage disposal until lemon and ice have passed through completely.
4) Microwave

Add 1/2 cup water into a microwavable bowl. Squeeze one lemon and add halves into bowl. Place in microwave and heat on high for 3 minutes. Let the container sit in the microwave (unopened) for 5 minutes. Remove the container and wipe down the microwave with clean cloth.
Have more tips? Share them in the comments below!
Stay tuned for more toxic-free tips and advice on how to clean your home naturally and without harmful chemicals!
Follow us on Facebook for daily tips, stories and motivation at https://www.facebook.com/childrenscancerrecovery