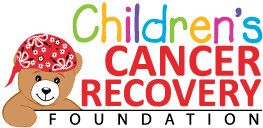 CCRF Sponsored 24 Pediatric Cancer Patients for Camp iHope

ANNA, TEXAS – July 20, 2015 - For most children, the summer months are a carefree time filled with joy and laughter; however, for those diagnosed with pediatric cancer, laughter can be a rarity. To restore the hope, faith and happiness of those dealing with pediatric cancer, the Children's Cancer Recovery Foundation (CCRF) donated $10,000 to Camp iHope, a summer program, located at the Collin County Adventure Camp in Anna, Texas, serving patients at the Medical City Children's Hospital (MCCH) in Dallas, TX, and their siblings between the ages of 7 and 16. This donation granted 24 children the opportunity to participate in an action-packed, uplifting week of fun and friendship.
In its fifth season, Camp iHope enriched the lives of 98 young cancer patients and their siblings in a week filled with exciting new adventures. The camp exuded a safe, supportive and joyful atmosphere, which allowed children to grow, build independence and self-esteem and create memories that will last a lifetime.
"It gives them a chance to grieve," said Deb Echtenkamp, pediatric nurse at Medical City Dallas and camp director. "Because children will protect their parents and not always tell them some of the feelings they have bottled up inside. They, at such a young age they're facing their own mortality. And they're thinking about those things."
Overall, fun outweighed the sadness as children enjoyed the full summer camp experience with activities, such as swimming, canoeing, fishing, arts & crafts, and even a Jell-O war, while connecting and creating friendships with others who are dealing with the same challenges.
"As far as we're concerned," Echtenkamp, said. "Camp is a part of treatment because it gives them that boost to make it through the year."
Camp iHope was held from June 22nd through June 27th, and hosted 107 campers, with nearly half of them funded by CCRF. Since 2013, CCRF has been essential in assisting Camp iHope and its growing need to support more campers, which has risen from 69 attendees in 2011 to 104 attendees in 2013. To help support this growth, CCRF has donated a total of $45,000 to the organization, allowing more than 100 children to attend camp over the past three years.
Summertime should be enjoyable and worry-free for a child. Unfortunately, for children with cancer, doctor's visits and extensive treatments can be a burden and negatively affect one's self-esteem. Camp iHope immerses children into a positive atmosphere, allowing them to forget the hardship of cancer and enjoy this time of year. We were honored and thrilled to be able to grant children the opportunity to participate in this amazing program.
About Children's Cancer Recovery Foundation (CCRF)
Headquartered in Harrisburg, PA with a division in The Woodlands, TX, the Children's Cancer Recovery Foundation supports children under 18 and their families facing the hardships of cancer. The foundation performs acts of care and kindness through the following programs: Bear-Able Gifts (largest distributor of gifts to children with cancer in the U.S.); Helping Hands Fund (provides emergency financial assistance to families); and Camp Scholarships (allows children in remission to reconnect with activities they love). With a national pediatric-hospital partner network of 215+ locations, the foundation directly helps more than 15,000 children affected by cancer and their families every year. Please visit www.ChildrensCancerRecovery.org.