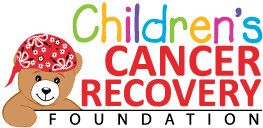 Myles' Story
Child Name: Myles
Age: 4
Diagnosis: A.L.L
State: MN
Program: Helping Hands Fund
Date Helped: February 2015

1. Cancer. When did this word enter your life?
8/4/13
2. How has cancer affected your family in a positive and/or negative way?
Negatively, I see my son missing out on childhood. We spent many months isolated to our home or he felt too bad to get off the couch. Positively, we appreciate the little things and have a great bond.
3. What has been the biggest challenge or struggle during your child's treatment?
The change in emotions while on steroids has been the hardest. My sweet boy becomes a little monster and knows it isn't him.
4. How have you and your family stayed mentally and emotionally healthy?
I get a lot of support from friends and family. I get to take some breaks. We stay positive.
5. What has brought the most joy or fun to your family's life during your child's treatment?
Just playing. It is so great to see my son feeling well, full of energy, and just playing like a four year old should.
6. How was your family impacted when you were chosen to receive help from our programs?
It helps us feel less worried and stressed about money and be able to spend quality time together.
7. How did you hear about Children's Cancer Recovery Foundation?
We heard about CCRF through our hospital social worker.
8. Is there something about your circumstance that is unique? If so, please explain.
My son and I are a team. I have been a single mom since diagnosis and he's my only child. It has created an incredibly strong bond between us and we need each other.