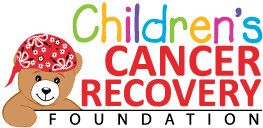 Yuengling's Ice Cream's One Millionth Quart Auction Benefits CCRF

Yuengling's Ice Cream and the Children's Cancer Recovery Foundation partnered to sell the ice cream company's one millionth quart, along with a collector's basket, to benefit CCRF. Closing on May 7, the quart brought in $315 from Pottstown resident, Jeff Erb. The one millionth quart of ice cream – one of the company's 2015 flavors, Sea Salt Caramel Swirl – was produced in March of this year. Along with the collectable quart, Erb will receive a letter of authenticity signed by David Yuengling himself and a gift basket complete with a Yuengling's Ice Cream sweatshirt, hat, ceramic bowl, scooper and coupons for four free quarts of ice cream.
When asked about why he bid on the quart and collector's basket, Erb said, "Why did I want to win? Because I love Yuengling's Ice Cream, it's for a good cause and it's local. Plus, it's all about the kids. My son and daughter will love the items in the gift basket, and will especially get good use out of the scoop (they eat a lot of ice cream!)." Each member of the Yuengling's Ice Cream executive team will give a matching contribution, equal to the auction selling price of the quart, for an added donation of $945.
As part of its everyday business practices Yuengling's Ice Cream works with charities and nonprofits through product donations, fundraisers and giving three percent of its profits back to the local community in all the marketing areas that sell Yuengling's Ice Cream. "Giving back to the community is so important to us as individuals and as a company," said David Yuengling, president of Yuengling's Ice Cream. "Helping charities to raise money and serve the community is something that we will always strive to do."
Yuengling's Ice Cream, based in northeastern PA, is a family-owned business dating back to 1920. The 16 flavors of its premium ice cream are PA Preferred, kosher and adhere to the highest standards. The majority of its ice cream line is Kosher. Ever mindful of the community, the company donates at least three percent of its profits to charitable organizations. For more information about Yuengling's Ice Cream, visit www.yuenglingsicecream.com.