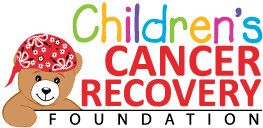 Q2 Toy Shipment Is On Its Way!
The 2nd Quarter Toy Shipment is on its way to thousands of children with cancer across the United States!
Through the Children's Cancer Recovery Foundation's Bear-Able Gift Program, our network of social workers and child life specialists has the opportunity to request toys and gifts based on the number of children they are treating.
Starting May 25 and going through June 5, 2015, countless volunteers are working diligently to pack boxes for a variety of ages and for both boys and girls.  These items will then be shipped to hospitals and/or oncology centers across the country.
For this quarter's toy shipment, 11,095 toys are being shipped to hospitals across the United States to be given to 3,695 children with cancer.
When the toys arrive at their destination, its then up to the social workers and child life specialists to see the toys are distributed.  Some hospitals give each child something when they come in for treatment.  Some children receive a special gift on their birthday.  Others will place toys in their play centers for all the children to enjoy.  The possibilities are endless and the smiles are contagious!


YOU can make a difference! For only a $33 donation, you can help us send a Gift Bag to a child with cancer. Click here to donate today!
Learn more about the Bear-able Gift Program and how you can get involved here.