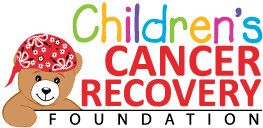 Thank You For Attending The Kids Mini-Golf & Family Festival!
Thank you to everyone who attended the Kid's Mini-Golf & Family Festival this past Friday, March 27, 2015 from 5 to 9pm! The Festival was held at the Choice Tee Golf located in Spring, Texas and had an amazing turnout where kids of all ages participated in the fun activities available such as unlimited miniature golf, rock wall climbing, and a bounce house while enjoying music provided by MIX 96.5 for the event. Tickets sold for the event were all inclusive which included access to all event festivities as well as free pizza, beer and root beer tasting by Saint Arnold Brewing Company, candy and snacks provided by Costco, cotton candy and popcorn served by our amazing volunteers and sponsors. The event was hosted by the Children's Cancer Recovery Foundation and raised funds to continue supporting families going through a pediatric cancer diagnosis with ticket sales, an on-site raffle, and accepting donations at the event and online.
A special thank you to our sponsors for making this event possible! Sponsors and vendors at the festival included the presenting sponsor Planet Lincoln as well as Spring Medical Associates, Urgent Care For Kids, Choice Tee Golf, Mix 96.5 & The Atom Smasher Show, Kidnnected Magazine, Kwik Kopy, Old Town Spring, Saint Arnold Brewing Company, Costco, Liberty Tax Services, and Norwex representative Andrea Smoorenburg.
Atom Smasher and Shawnda McNeal of The Atom Smasher Morning Show and Mrs. USA Universal, Misti Jeter, made special guest appearances at the festival, talked with event attendees, and striked a pose with excited fans. Be sure to check out the photo album and watch the Kid's Mini-Golf & Family Festival video for exciting clips and photos from the day of the event:
Couldn't make it to the Kids Mini-Golf & Family Festival? You still can help! With your support and donations, Children's Cancer Recovery Foundation can continue to help children who are battling cancer and their families. Donate here: Support.ChildrensCancerRecovery.org/DonateCCRF