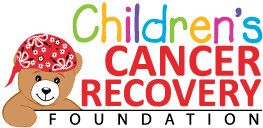 Northeast Conference Raises Money to Benefit CCRF



Northeast Conference Student-Athlete Advisory Committee Donates over $7,000to Help Bring Smiles to Children with Cancer
Harrisburg, PA- December 11, 2014 – Representatives from the Northeast Conference Student-Athlete Advisory Committee (NEC SAAC) recently joined forces in Hershey, PA to volunteer with the Children's Cancer Recovery Foundation (CCRF). These outstanding student-athletes packed 103 boxes of toys, which will be delivered to 3,200 children at 45 different hospitals, and presented a $7,532.54 donation. The money was raised as a result of the NEC SAAC's annual Penny Wars competition.
Since 2010, the NEC has held its annual Penny Wars competition; in which each institution encourages its students to donate their loose change. The schools compete to see which campus can collect the highest number of donations. The donations are then collected, combined and delivered to CCRF in support of its various programs. To date, the NEC SAAC has delivered nearly $30,000 to CCRF.
Northeast Conference Commissioner Noreen Morris said, "Community engagement is one of the primary goals of the NEC and we deeply value the relationship that continues to grow between the NEC SAAC and the Children's Cancer Recovery Foundation. Not only do our student-athletes come together annually to raise funds to support the work of the foundation, but every other year they have the opportunity to take part in projects that directly impact the children and families that benefit from the efforts of CCRF."
For the 2014-15 Academic year, the NEC plans to replace its traditional Penny Wars competition with what will be known as the Money Wars competition, in the hopes of allowing additional creative freedom for student-athletes to raise even more money for CCRF. For more information about the NEC, participating institutions and its volunteer efforts, please visit northeastconference.org.
About Children's Cancer Recovery Foundation (CCRF)
Headquartered in Harrisburg, PA with a division in The Woodlands, TX, the Children's Cancer Recovery Foundation supports children under 18 and their families facing the hardships of cancer. The foundation performs acts of care and kindness through the following programs: Bear-Able Gifts (largest distributor of gifts to children with cancer in the U.S.); Helping Hands Fund (provides emergency financial assistance to families); and Camp Scholarships (allows children in remission to reconnect with activities they love). With a national pediatric-hospital partner network of 215+ locations, the foundation directly helps more than 15,000 children affected by cancer and their families every year. Please visit www.ChildrensCancerRecovery.org.