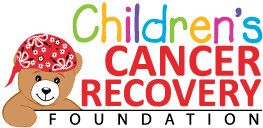 CCRF Funds Groundbreaking Proton Therapy Research

MassGeneral and Royal Marsden in London Receive $110,000 Grant
BOSTON, MA — September 15, 2014 — Children's Cancer Recovery Foundation (CCRF) and its sister charity, Cancer Recovery Foundation-U.K, recently approved a grant of $110,000 to MassGeneral Hospital for Children (MGHfC) Cancer Center and The Royal Marsden Hospital in London for a collaborative study to fund research on the effects of proton versus photon radiation treatments. This study is consistent with CCRF's steadfast commitment to supporting minimally-invasive and less toxic therapies that greatly improve the quality of life for pediatric cancer survivors.
According to a number of studies, including a 2012 report published by the American Society of Clinical Oncology, cancer survival rates for children have increased, yet treatments often leave the survivor with a diminished quality of life. Proton radiation, a relatively new treatment, better targets the radiation dose to a specific area with minimal entrance dose and no exit dose. This allows the radiation to stay concentrated within the tumor. Radiation therapy in many pediatric tumors is essential to achieving a cure, but often comes with serious, long-lasting side effects from the unintended dose and its effect on normal tissue.
"This study will directly address a dire need for comparative health outcomes data in proton and photon treated pediatric cancer survivors. It will both inform the debate on proton radiotherapy, and solidify its role in the management of pediatric cancer patients," said Torunn I. Yock, M.D., MGHfC Cancer Center. "In this era of escalating health care costs and budgetary constraints, it is imperative that the value of new medical technologies is measured and proven by comparing the health outcomes between the old and new technologies."
The new partnership with MassGeneral Hospital for Children and The Royal Marsden Hospital is cause for great optimism. CCRF is eagerly looking forward to the findings of this comparative study, the first ever for the pediatric cancer population.
CCRF is dedicated to funding research that specifically concentrates on less toxic, minimally- invasive treatments to improve quality of life.
About Children's Cancer Recovery Foundation (CCRF)
Headquartered in Harrisburg, PA with a division in The Woodlands, TX, the Children's Cancer Recovery Foundation supports children under 18 and their families facing the hardships of cancer. The foundation performs acts of care and kindness through the following programs: Bear-Able Gifts (largest distributor of gifts to children with cancer in the U.S.); Helping Hands Fund (provides emergency financial assistance to families); and Camp Scholarships (allows children in remission to reconnect with activities they love). With a national pediatric-hospital partner network of 215+ locations, the foundation directly helps more than 15,000 children affected by cancer and their families every year. Please visit www.ChildrensCancerRecovery.org.