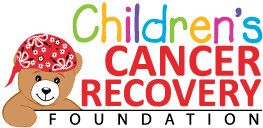 Are Conventional Crayons Safe?
Children's Cancer Recovery Foundation Shares Tips for Back-to-School
Sometimes children do strange things, and eating crayons is one of them. With the back-to-school season here, many parents may wonder about conventional crayons: Are they safe?
As part of its Toxic Free Kids initiative, the Children's Cancer Recovery Foundation (CCRF) urges parents to consider both conventional crayons and alternative options. Crayons contain two elements: wax and pigment. Eating a small bit of crayon is generally harmless, according to the National Institutes of Health (NIH), but can become dangerous in large quantities if the indigestible wax creates an intestinal blockage. Eating crayons can also present a choking hazard.
Most crayons sold in the United States are certified non-toxic for children. In 1994, the federal government issued a recall for crayons made in China that were found to contain lead, and in 2000, two brands of crayons were found to contain what the federal government called "scientifically insignificant" amounts of asbestos. The possible danger in both of these cases is only present if a child eats a large number of crayons.
Currently, the Federal Hazardous Substances Act (FHSA) bans lead as an ingredient for any children's product, including crayons. Crayola, the most largely recognized crayon brand in the United States, certifies all its products as non-toxic. If you still want to play it safe, however, there are plenty of "all natural" options to choose from. These crayons are generally made of beeswax or soy. Here are some places to buy "all natural" crayons:
Safety Tips:
If your child has a habit of eating non-edible things, watch them while coloring to ensure that he or she does not choke.
If your child eats a significant number of crayons and you are concerned:
- Call a pediatrician and observe your child for a period of time to ensure that he or she has a regular bowel movement, or
- Call your local poison control center at 1-800-222-1222 for advice
If your child is choking, call 911.
Our children's early artistic experiences should be carefree. The best bet to ensure your child has a safe and toxic-free experience is to follow the tips above. Happy coloring!