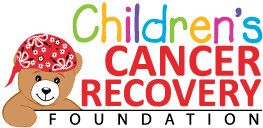 Helpful Tips to Protect Families Against Harmful Toxins
The Children's Cancer Recovery Foundation Offers Helpful Tips to Protect Families Against Harmful Toxins as Part of National Poison Prevention Week (March 16-22, 2014)
Harrisburg, PA - March 14, 2014 - Each year, approximately 160,000 children are diagnosed with cancer worldwide and about 90,000 of these children succumb to the diseases, according to Children's Cancer Recovery Foundation (CCRF). Unlike in adults, most types of cancer found in children are not hereditary; rather, various studies have shown that pediatric cancer can be directly linked to toxins in the environment. In conjunction with National Poison Prevention Week, CCRF says being aware of the harmful materials in the household cannot be overemphasized.
"Awareness is the key to prevention; it is imperative that parents educate their children about the dangers that may lie in their surroundings," said Greg Anderson, CEO. "We strongly recommend that parents or guardians take an inventory of products, such as cleaning supplies, soaps and shampoos, and cosmetics, and position them in hard-to-reach places, to avoid situations that could be harmful, and potentially fatal, to children."
CCRF urges parents to explore their current household items and to read labels prior to purchase. Creating an environmentally-sound living space can help reduce the risks and save lives.
The CCRF offers the following tips to help you create a toxic-free home:
Purchase Healthier Cleaning Supplies: Eliminate your home of nasty chemicals by choosing natural remedies, such as white vinegar, or toxic-free cleaning supplies.
Re-think Laundry: Certain detergents contain harmful items, such as phthalates, dyes, perfumes and chlorine bleach that can be absorbed into your family's skin and lungs.
Test for Radon: Although Radon is a naturally-occurring gas, it is extremely dangerous when found in homes. As the second leading cause of lung cancer, this odorless gas can go undetected. Be sure to test your home yearly to protect your family.
Know Your Plastic: Not all plastics are alike; be sure to learn what plastics are safe for eating and drinking and how to care for them. This will help reduce your family's exposure to leached chemicals and dangerous toxins.
Test Your Water: Unfortunately, many people unknowingly ingest dangerous chemicals in their drinking water. Both public and private systems have potentially-toxic possibilities and should be tested annually.
Beware of Your Attached Garage: Attached garages allow for hazardous gas to seep into one's home. To reduce exposure to these toxins you should park outside when possible, leave garage doors open in order to air out fumes for at least 10 minutes, and install a garage ventilation system.
Heed Remodeling and Building Do's and Don'ts: Be aware of toxic materials, such as paint and laminates, when building or remodeling a home. By choosing toxic-free paints and flooring, you can help limit the amount of chemicals lingering in your house.
About Children's Cancer Recovery Foundation
Children's Cancer Recovery Foundation's (CCRF) mission is to deliver simple acts of care and kindness to children and their families experiencing cancer.  This is accomplished through the following programs: Toxic-Free Kids – a campaign to educate families on the dangers of environmental toxins and their link to childhood cancer; New Era Cancer Research Fund – focused on funding research for less toxic, minimally invasive pediatric cancer treatments; and International Aid – providing treatment medications and supplies to clinics in developing and impoverished countries.
In addition, CCRF is the largest distributor of gifts to children with cancer in the US through the Bear-Able Gift Program, provides emergency financial assistance to families via the Helping Hands Fund, and recently increased the number of children served through the Camp Scholarship Program by partnering with local camps in PA and TX.  The Foundation is headquartered in Harrisburg, PA and has a division in The Woodlands, TX.  With a national pediatric hospital partner network of over 215 locations, each year the Foundation directly services over 15,000 children and family members who are impacted by childhood cancer.  This national footprint allows the Foundation to reach virtually every child who is dealing with cancer.  More information at:  www.ChildrensCancerRecovery.org
Contact:  Liz Burke, 516-629-3285 or 917-573-1440 / Amanda Cunningham, 516-629-3337